Blood. Sweat. Tears. Two a days. Overcoming injuries. Rebounding from losses. Focus. Strategy. Endless hours of game planning and film. The 17 week grind of a NFL season has finally reached the point that all 32 teams collectively place at the top of their pre-season goals: Playoffs. *cues Jim Mora sound bite*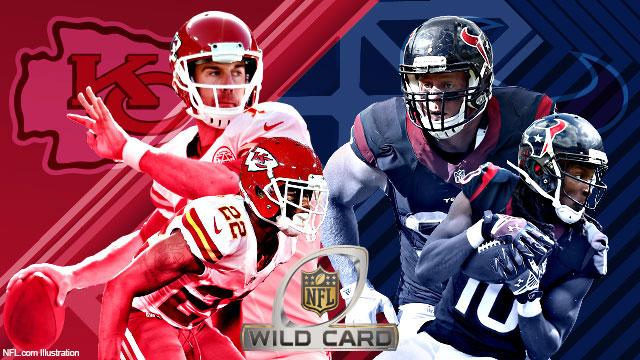 The first day of playoff action is AFC devoted as the Houston Texans (9-7) do battle with the Kansas City Chiefs at 4:35 EST on ESPN. The Chiefs won their Week 1 battle 27-20 but the Texans have been on an incredible streak after a slow start winning their last 7 of 9 to reach the postseason. Jamaal Charles was held to a shocking 57 yards in their first meeting but don't expect to see him with less than 100 yards today. On the flip side, DeAndre Hopkins has pretty much proven to be unstoppable as a young emerging talent and it will be interesting to see how he raises his game for the offs. Fun Fact: Randy Moss is the ONLY player to have more receiving yards before his 24th birthday.
Yet and still advantage: Chiefs.
Last game of the night is our most evenly matched two teams in the Wildcard round, Pittsburgh Steelers (10-6) vs. Cincinnati Bengals (12-4) at 8:15 EST on CBS. This is going to be the epitome of fighting for every inch pairing two teams that are very familiar with each other, both being members of the AFC North. Each stole a win on enemy turf earlier in the season, fueling anticipation for their third and most important match-up.
If running back DeAngelo Williams was healthy, the Steelers would have the advantage but unfortunately his Week 17 injury will force them to rely heavily on superstar wideout Antonio Brown. Look across the field and you'll see an energized offense behind young quarterback AJ McCarron ready to make an impact in his very first NFL playoff start. Can he break the Bengals postseason drought or will the pressure be too much against Big Ben and company?
Advantage: Bengals, the young QB has one of the most creative offenses at his disposal. AJ Green will have a big day.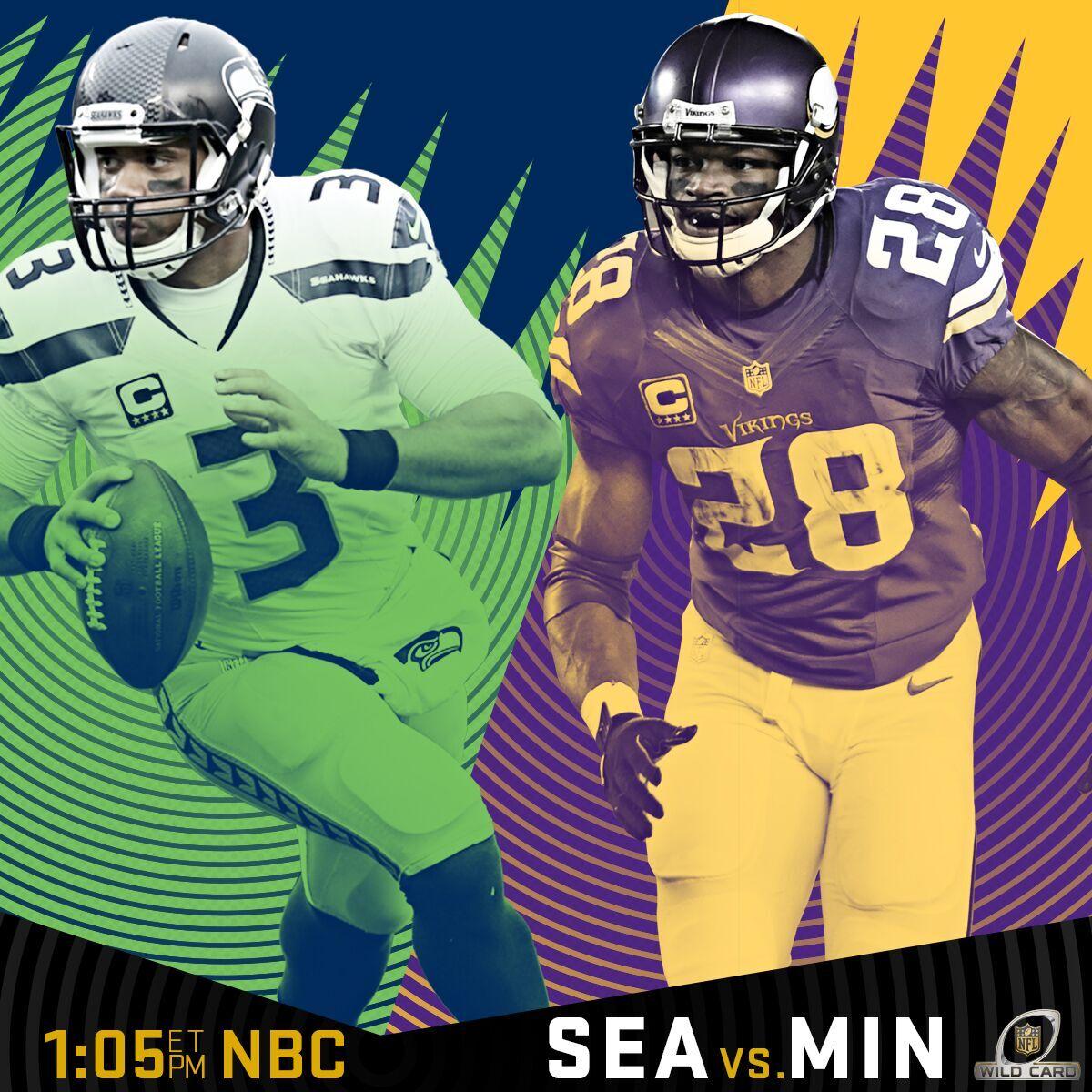 Tomorrow football fans get their first dose of playoff action at 1:05 EST as the Seattle Seahawks face off against the Minnesota Vikings on NBC. Unfortunately for us (and Seattle) we won't get a chance to witness the two best running backs in the league – Marshawn Lynch and Adrian Peterson face off. Lynch is out with an abdominal muscle injury, so our focus switches to the league's number one rush defense versus the league's rushing leader.
LOB vs. AP. That alone is worth the price of a playoff ticket AND the cable/satellite bill. Shoutout to quarterback Teddy Bridgewater on his first career playoff appearance as. He and Bryson Tiller both showed out as Louisville products this year *cues 502 Come Up* (Bridgewater was the 1st round draft pick for the Vikings out of Louisville).
Advantage: Vikings, that weather is going to be a problem.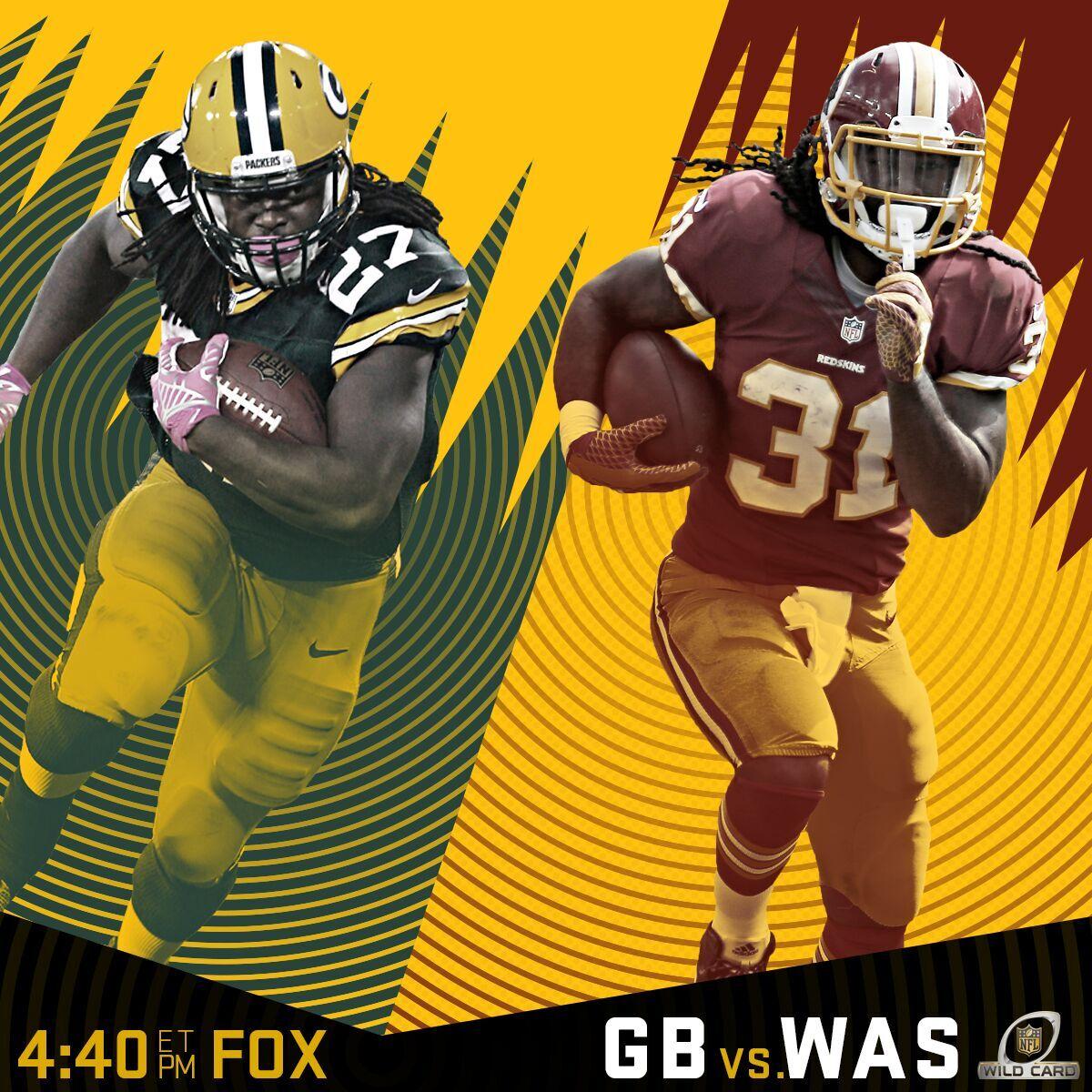 Entering the second half of games tomorrow brings us the Green Bay Packers (10-6) vs. Washington Redskins (9-7) at 4:40 EST on FOX. Discount Double Check time. Aaron Rodgers is no stranger to the postseason and this year is no different, it is almost like the Packers hit a switch when the playoffs arrive. The Redskins limped forward into besting a well known "struggle division" of football…the NFC East.
That is not discounting their effort nor saying they don't belong but they are definitely going to have play much better on this Sunday than they have on previous ones.
Advantage: Packers, this may be a blowout.
Time will tell if any of these teams can run the table to reach Super Bowl 50 considering who awaits the winners: Patriots, Broncos, Panthers and Cardinals all earned first week byes. If we had to take an earlier guess at who will be playing February it would be the Carolina Panthers vs. New England Patriots. Both have been head and shoulders above the competition all season but on Any Given Sunday a team can be beat if they're not mentally prepared and perform to their potential. Can Cam Newton and Carolina cap their magical season with a Lombardi Trophy? …….to be continued.
Don't forget to catch Coldplay and Beyonce tear down the stage at halftime.