What. A. Game.
If you had any questions whether or not the CFB playoff system was effective in weeding out the two teams that DESERVED to play in the National Championship, you got an emphatic "yes!" Monday night. Deshaun Watson and the #1 ranked Clemson Tigers ran through the competition this year undefeated in the regular season with hopes of ending the perfect run as champions. However, Nick Saban and the always talented Alabama Crimson Tide are a different breed, much tougher than anyone Clemson has faced all year. As if having the Heisman Trophy winner Derrick Henry (who broke the SEC rushing record this season) wasn't enough, the Tide have weapons like Kenyan Drake and at their disposal. They all showed up more than prepared too.
Both played a huge role in breaking the hearts of Clemson fans, especially Drake (no OVO, lol) as he ran back a kickoff late in the 4th quarter putting the Tide up 10 after a constant struggle for the slightest edge. The momentum seemed as if it was swinging fully to the Crimson sideline but the competitive nature of Watson wouldn't allow his team to go down without a fight. They answered immediately with an impressive drive capped with a TD but missed an important two point conversion that could've made it a one possession game.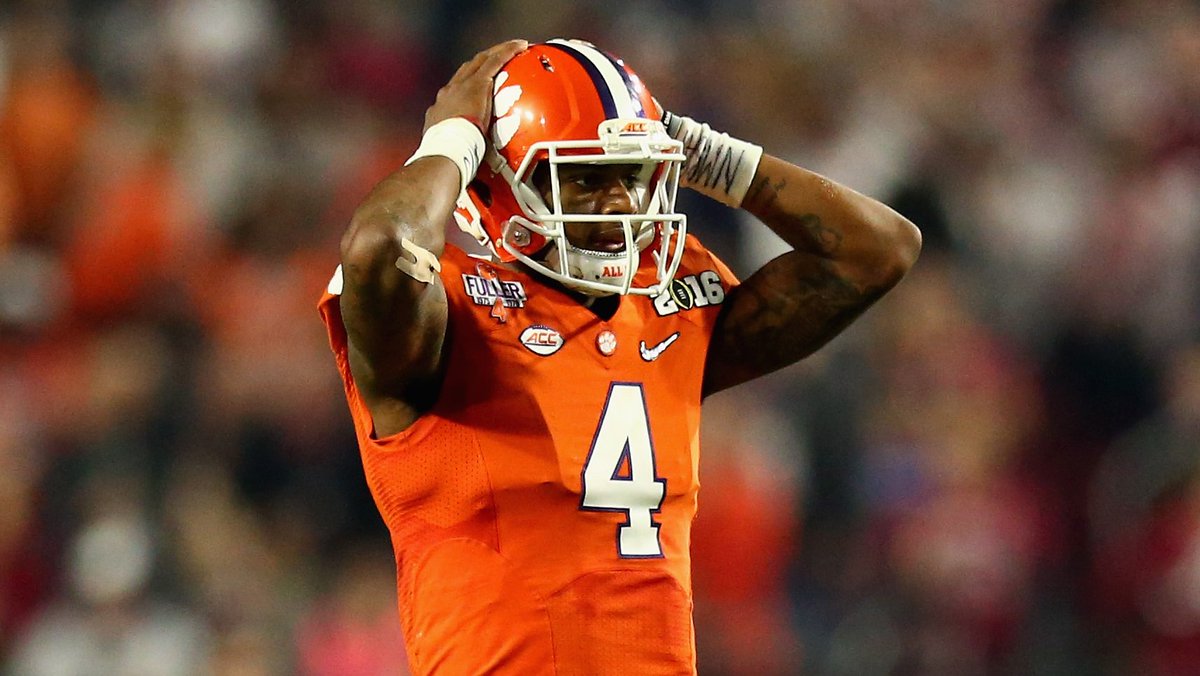 Tick..Tick..Tick. 4 minutes to go and a National Championship on the line. In every big game you need role players to go above and beyond to rise to the occasion right? Welp, consider O.J. Howard's 208 yards and 2 TDs (most for an Alabama player in a bowl game AND a title game record) that contribution in this one. Especially when he only had 394 yards all season…
Whether it was the gutsy onside kick called by Nick Saban to start the 4th quarter score tied at 24 or both teams trading blows the entire night refusing to quit, this Bowl Season came to an incredible finish as Alabama adds another title to National Championship to their record books.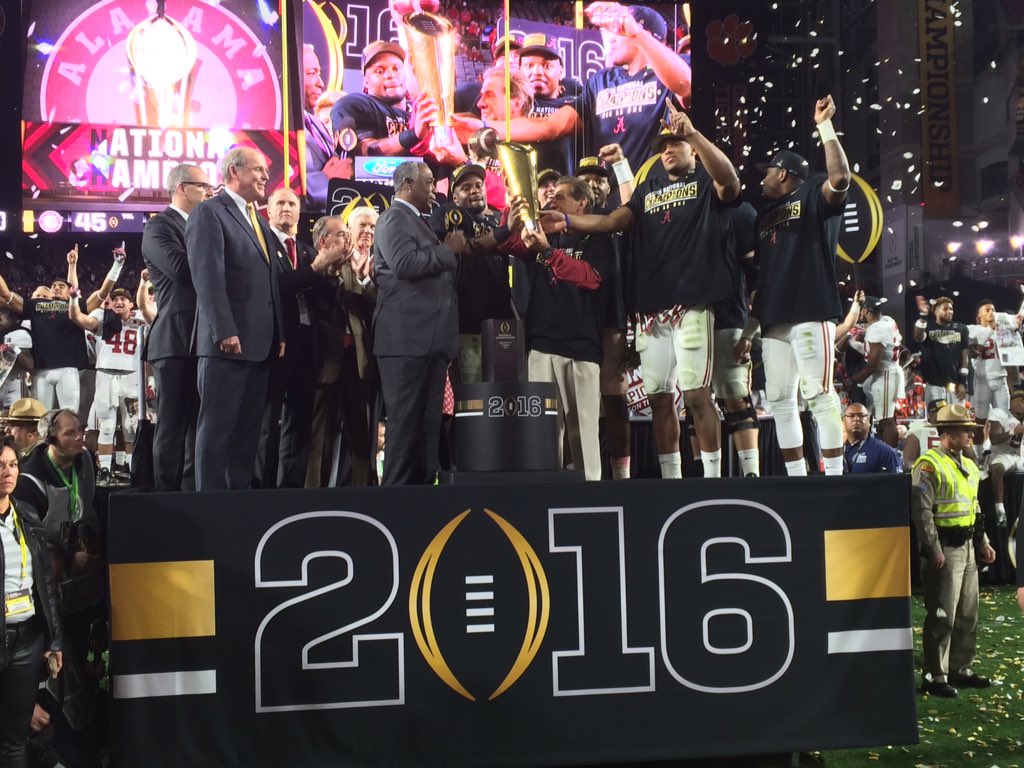 Salute to Dabo Swinney, Deshaun Watson (who set a title game record for most passing yards with 405) and the Clemson team. They have absolutely NOTHING to hang their head about despite falling short 45-40. They undoubtedly fought until it was all zeros on the clock and that speaks volumes to the character they have in that locker room.